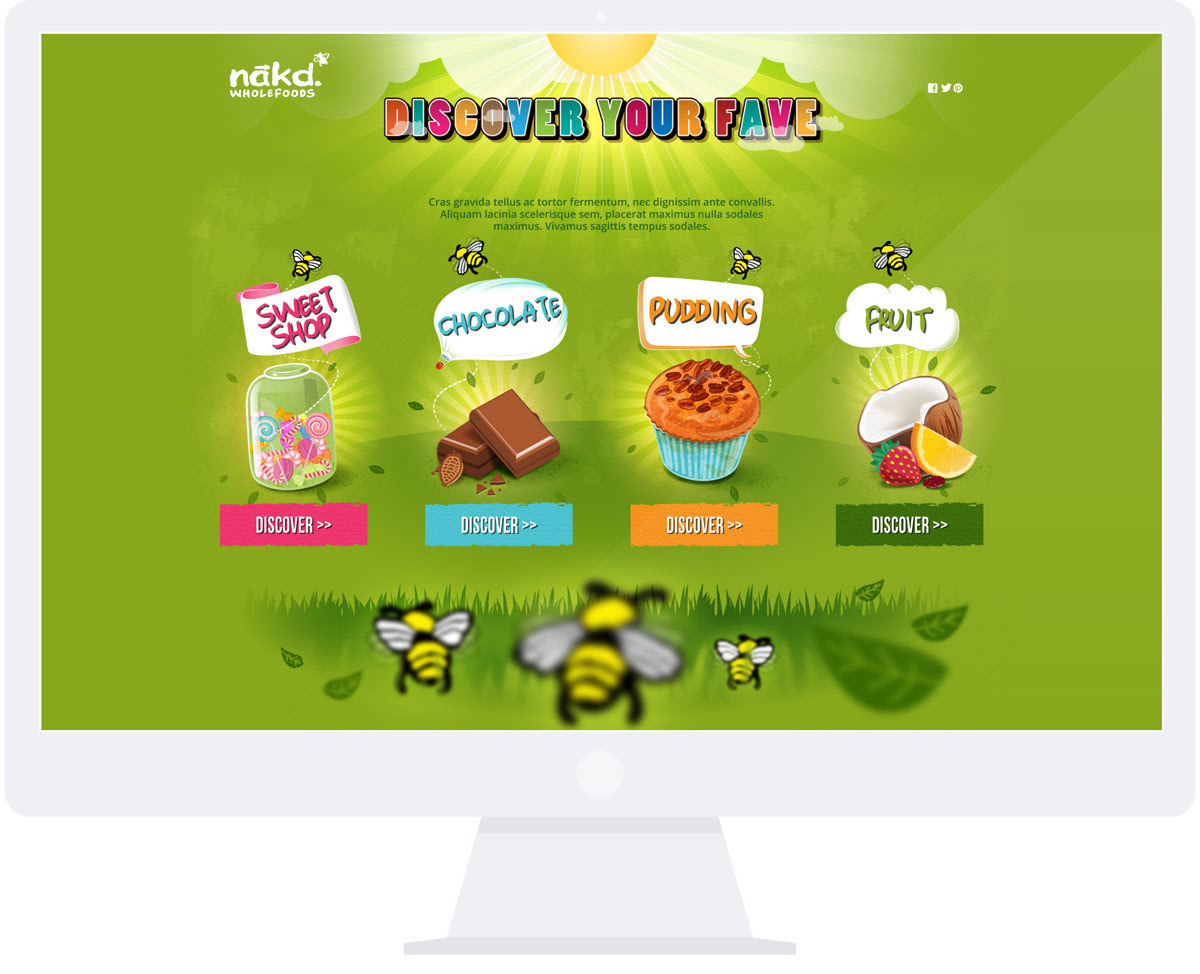 About
A survey design for a company that specializes in fruit and nut bars. The aim of the survey is to help the visitors discovering their favorite bar by answering a series of questions.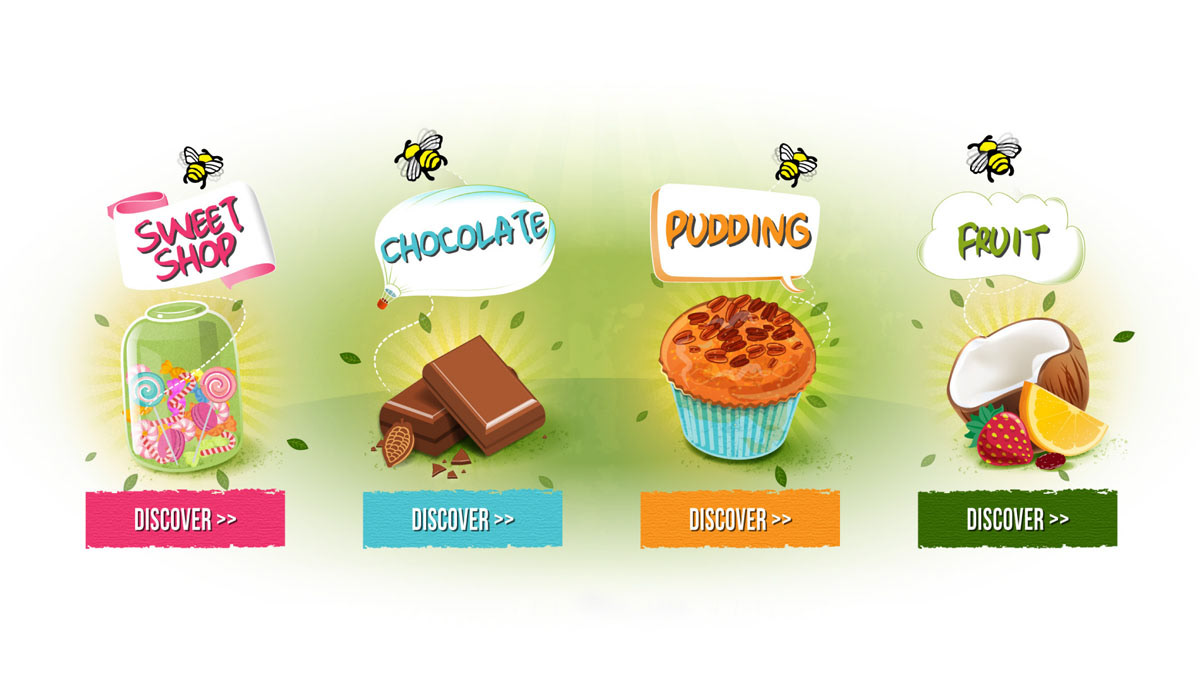 How Does It Work
The survey has one intro page and four sub pages, the intro page has four main sections with four different themes; Sweet shop, Chocolate, Pudding and Fruit. Each section has a button that takes the visitor to a series of questions.
After answering the questions the final page will show the winner bar that has been identified based on the answers.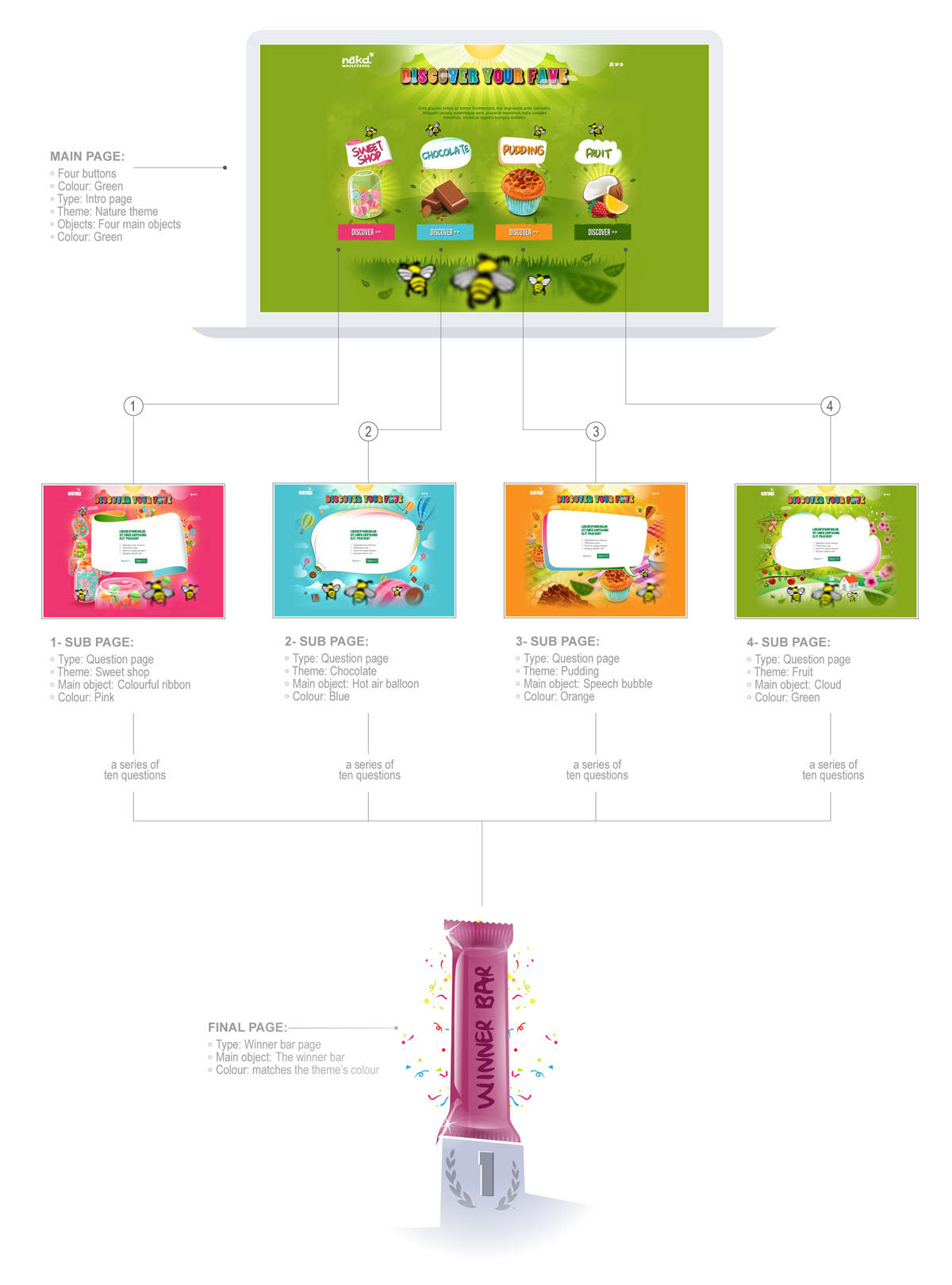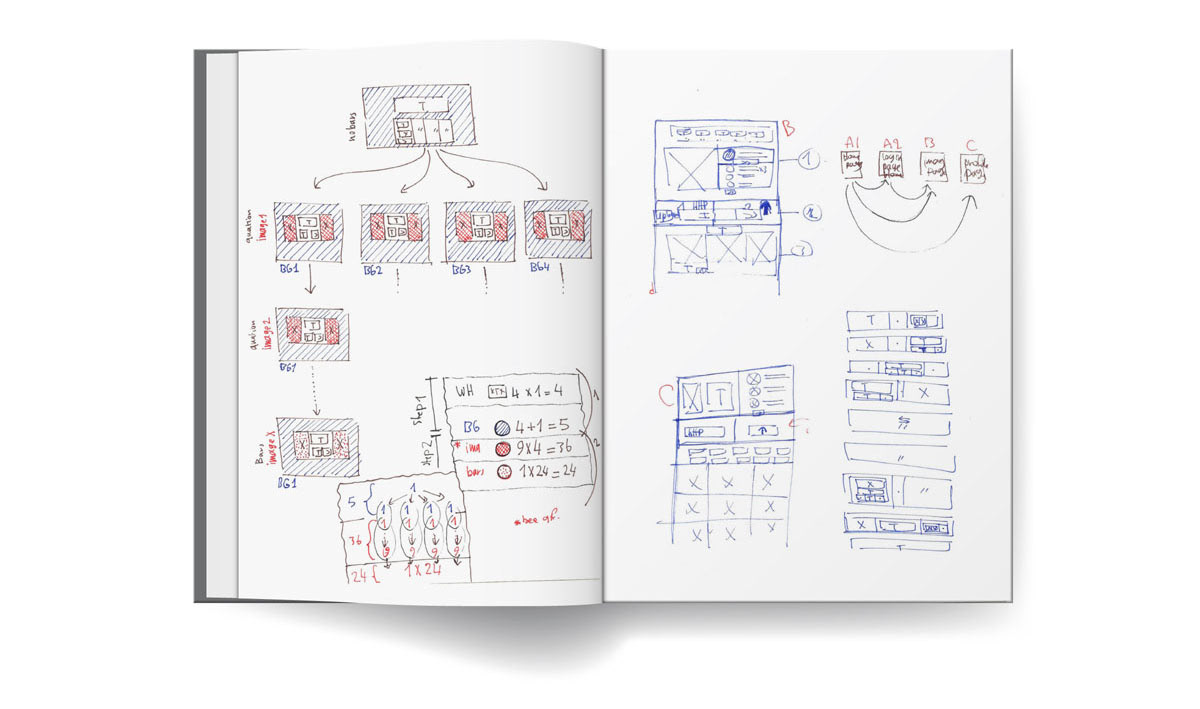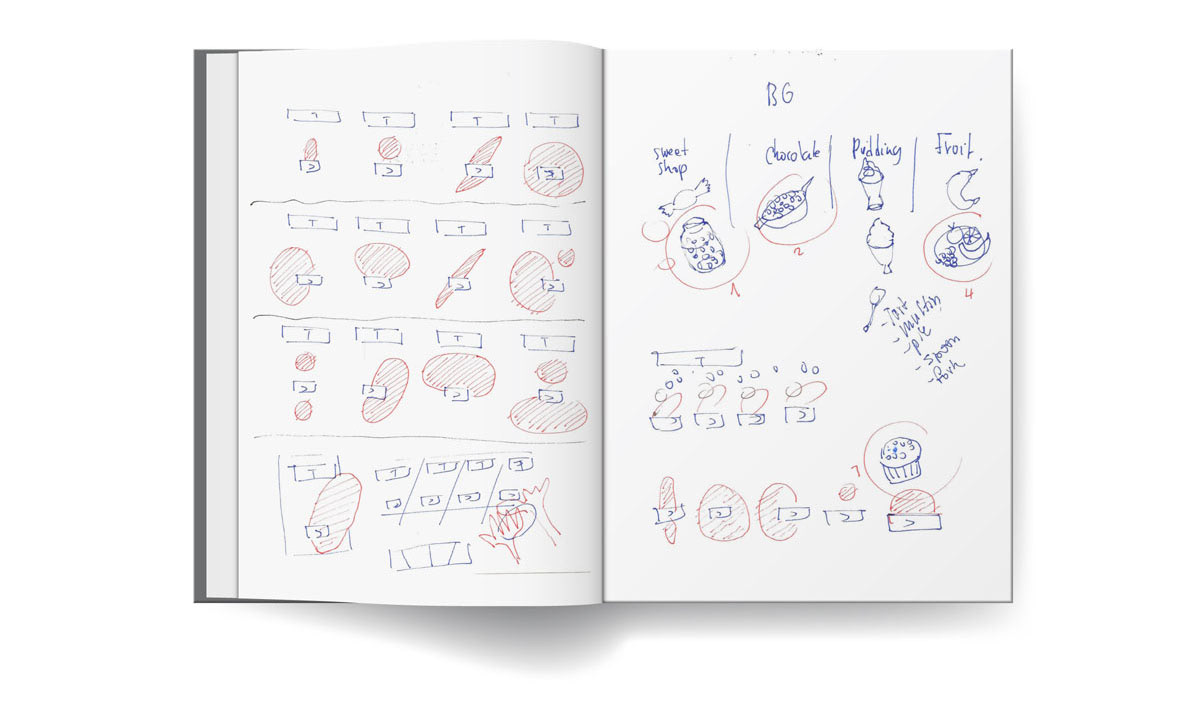 Sub Page #1
Sweet Shop Theme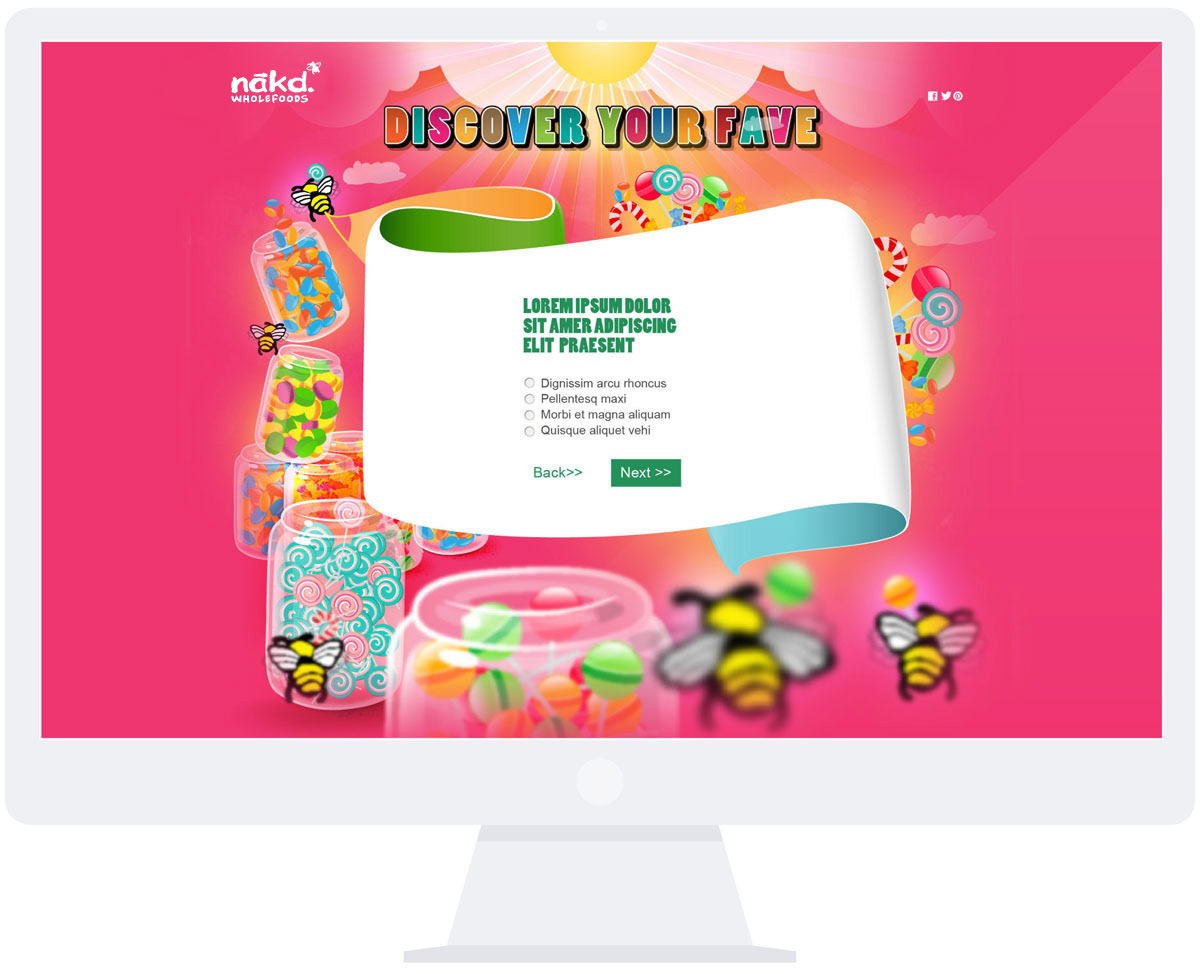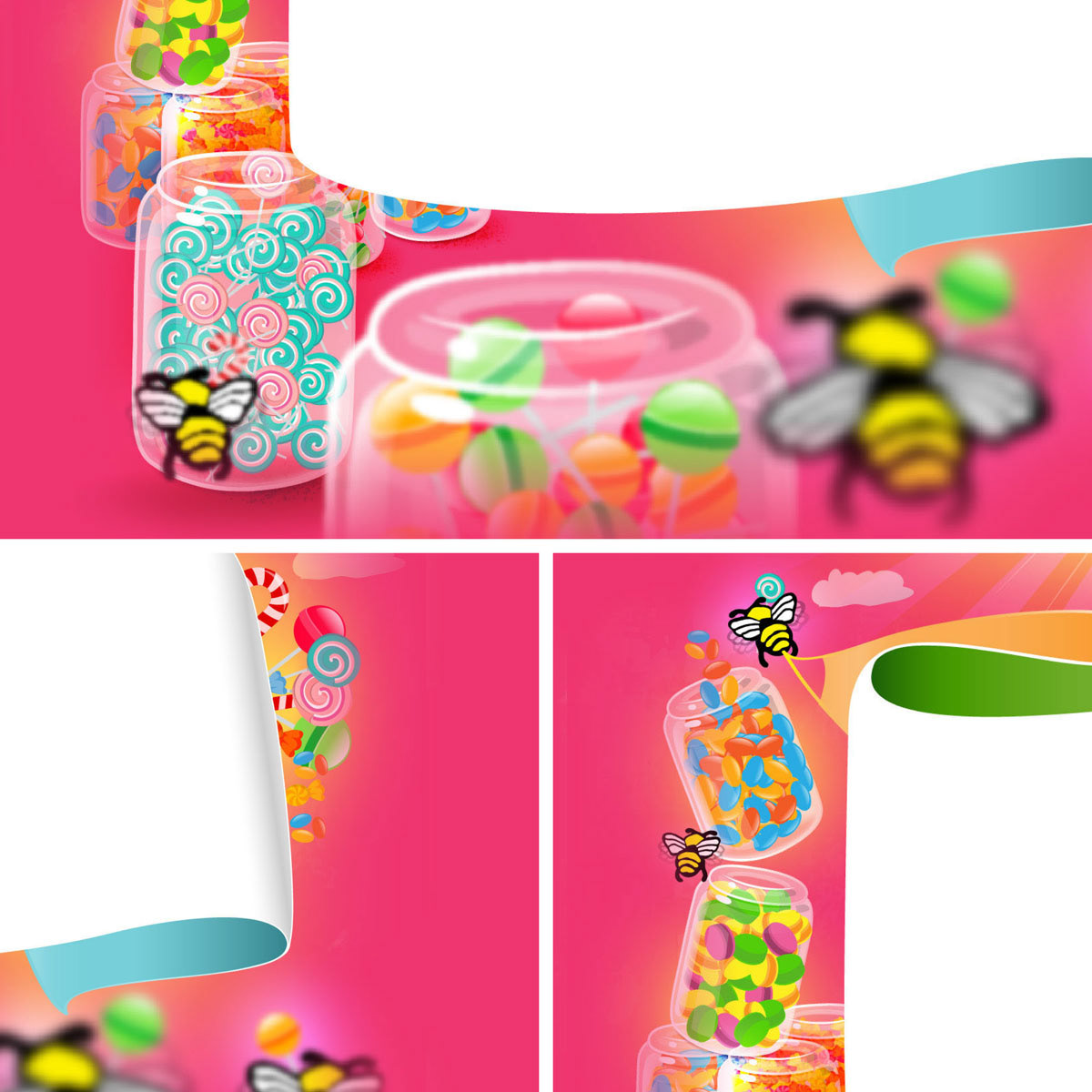 Sub Page #2
Chocolate Theme